As a Class A CDL truck driver, you need to be prepared for any situation! That's were you need to plan ahead and bring the best trucker tools. That light bulb that needs changing on a trailer in the middle of the night? You'll need a flashlight. Can't get traction in a parking lot in the middle of winter? You'll need salt to throw down and get going again. Here's a list of trucker tools, equipment, and accessories to get you started:
Trucker Tools
Air Gage – You'll need one to track the air pressure in your tires. Works better than the hammer.
Air Hose – Can connect it to a glad hand to pump up a tire that's low.
Aluminum Tape – Helpful tool for making a quick patch when necessary.
Basic Ratchet and Socket Set – This trucker tool is used for tightening bolts, screws, and other nuts and bolts that could be loose.
Black Electrical Tape and a Sharp Knife – It doesn't make sense to have one without the other.
Flat Jaw Vise Grips – You never know when this tool could come in handy and you just got a grip on something. If you blow a brake line, you can clamp the line and back off the brake so you can drive somewhere to get it fixed. Don't want your tandems to slide back? Lock the vice grips on it to hold it in place.
Hammer – Bang on your brakes, tires or tandem pin lines.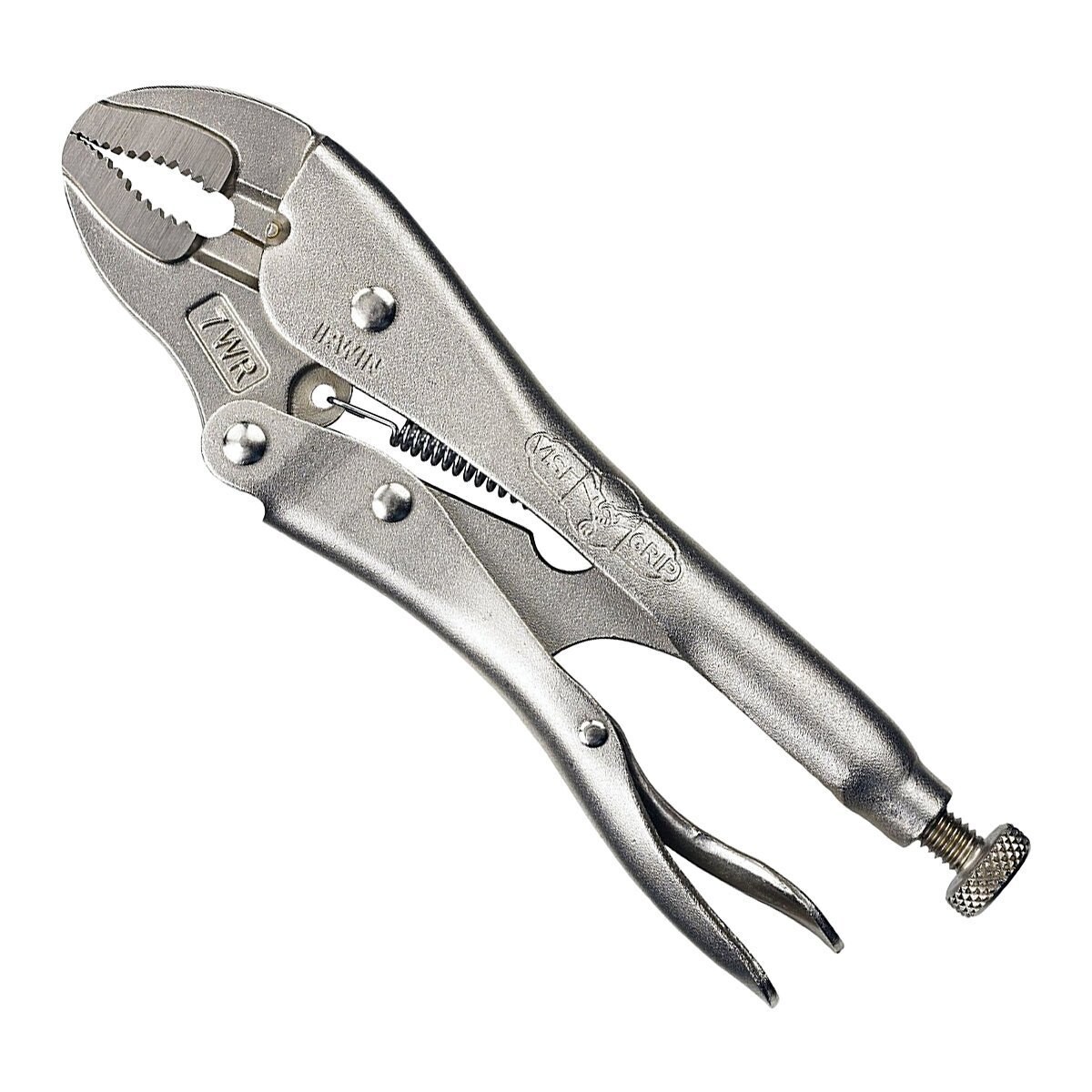 Screw drivers – An absolute must in trucking tools – you never know what you might need to fix. Try a multi bit screwdriver with the interchangeable bits that flip from Philips to Flathead.
Tire Tread Gauge – Everybody coming through our orientation or accelerator program gets a little key that has the 230 PSI and automatically shut off in 30-40 seconds to save the power.
Zip Ties and Carabiners – Useful for bunching air hoses together and securing trailer doors.
Trucker Equipment
Cleaning Supplies – They come in handy when you're not near a truck stop and need to clean your windshield.
Flashlight – Hanging out under a trailer? Broke down in the middle of the night? A good flashlight is a definite must for not only using at night, but for when the light is dim and you're having trouble seeing what you're working on.
Broom and Dustpan – Cleaning out a trailer is tough without both. To take things a step further, get a whisk broom to make cleaning even easier (or a leaf blower if your company permits it!)
Extra Water, Oil, and Windshield Washer fluid – Everybody should have at least one extra gallon of oil, at least an extra jug, a washer, fluid, and some coolant in the truck. That's a must. Don't go anywhere without these. These are all good things to have in all day cabs especially.
Trucker Accessories
Work Gloves – You need to keep your hands protected. Make sure to buy a good pair. Try carrying a couple of sets of gloves in your truck, especially in the rainy weather or the winter weather. It's always good to have a nice back up pair of gloves, but gloves certainly a lot better than bare handing stuff.
Coveralls – Perfect for when you need to crawl under a truck or trailer and don't want to get dirty.
Steel Toe Boots – Consider boots with a safety toe and grippy rubber sole that meet ATSM safety standards.
Maintenence Video Tips
Let us know how your favorite Trucker Tools, Equipment, & Accessories! Comment Below!
Other Articles You Might Enjoy: